Herbsmith Sound Dog Viscosity – Advanced Joint Support for Dogs – Veterinarian Recommended Glucosamine for Dogs, Hyaluronic Acid, Chondroitin, MSM – Natural Arthritis Pain Relief
GLUCOSAMINE, CHONDROITIN, & HYALURONIC ACID – Providing the building blocks for optimal joint support, these active ingredients work together to prevent the degeneration of your dog's joints.

MSM & ANTI-INFLAMMATORY HERBS PROVIDE NATURAL PAIN RELIEF – While glucosamine, chondroitin, and hyaluronic acid are the foundation of joint health, our advanced joint support formula includes natural ingredients for dog pain relief. Frankincense, curcumin, corydalis, and yucca reduce inflammation and provide immediate herbal pain relief for dogs.

THERAPEUTIC LEVELS OF INGREDIENTS – The recommended glucosamine for dogs weighing 50lbs is 1500 mg per day, and that's exactly what you will find in a daily dose of Sound Dog Viscosity. Any amount of glucosamine is better than none, but to truly provide joint help for dogs, you need a supplement with therapeutic levels of active ingredients.

REPLENISHES JOINT FLUID – Joint fluid is broken down on a daily basis, causing joint inflammation, canine arthritis and annoying, nagging pain. Our advanced joint support formula contains all of the components necessary to restore joint fluid, connective tissue and provide natural pain relief for dogs.

MADE IN THE USA – This supplement was developed by holistic veterinarian, Dr. Chris Bessent, who owns and operates Herbsmith's two facilities in Wisconsin. It's quality you can trust from a veterinarian with over 30 years of experience.
Sound Dog Viscosity™ is a glucosamine-based formula that aids in joint support by maintaining the normal viscosity of joint fluid. Sound Dog Viscosity™ also contains Chondroitin, MSM, Hyaluronic Acid, and herbs to better address all aspects of joint support.
Glucosamine helps maintain synovial fluid that lubricates joints and may help to stimulate the production of proteoglycans which help maintain the health and resilience of joints and connective tissue. Sound Dog Viscosity™ provides the building blocks for synovial fluid, cartilage, and connective tissues of the joint.
MSM and the herbs in Sound Dog Viscosity™ – yucca, boswellia, curcumin (turmeric), and corydalis – help to maintain and support a healthy, normal inflammatory response and may help to reduce inflammation associated with normal daily exercise and activity, training, and competition.
In its powdered form, Sound Dog Viscosity™ also provides a healthy source of Omega-3 fatty acids which help decrease normal inflammatory pathways.
Unlike many joint care supplements, we developed Sound Dog to address all aspects of joint care, from short-term aids like the MSM and herbs, to moderate-term aids like glucosamine and chondroitin, to long-term aids like Omega 3 fatty acids (all the while, using therapeutic levels of each of these high-quality ingredients!).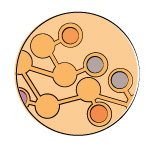 Glucosamine
A very well-known element in the joint supplement market, glucosamine helps to maintain thick and viscous joint fluid. Hydrolyzing enzymes enter the scene every day, breaking down joint fluid little by little. The thinner the joint fluid, the harder each movement is on the joints. Dog glucosamine chews counteract this process, helping to thicken the ever-thinning joint fluid.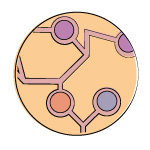 Chondroitin
Chondroitin is often found alongside glucosamine in many joint supplements. It's an element of connective tissue found in cartilage and bones. Carnivores would often get their daily dose of chondroitin through the raw bones and ligaments of their prey, which would help strengthen their own bones and cartilage.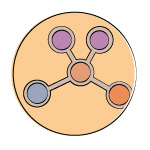 MSM
To help boost the body's natural process of forming connective tissue, among its many other benefits, veterinarians recommend MSM. It's also been shown to help accelerate the healing & recovery process and speeding up the rebuilding of new muscle and connective tissue. In addition, MSM can assist in decreasing inflammation around joints, providing some relief for swelling and stiffness for overall joint care for dogs.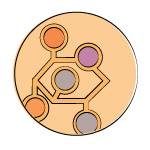 Hyaluronic Acid
Often taken as a supplement to address stiffness and joint pain, hyaluronic acid is a component naturally found in the body. It can also contribute to proper joint lubrication as it is a foundational component of synovial fluid and cartilage.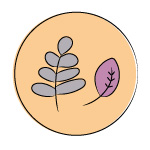 Herbs
The herbs in Sound Dog Viscosity include boswellia, corydalis, curcumin, and yucca, all of which have powerful anti-inflammatory properties.
Sound Dog Viscosity™ Available in:
Large Chews
60 ct container
Powder
150g powder (One month supply*)
Administer recommended dose daily.
Large Chews
< 30 lbs……1 chew per day
30-59 lbs…..2 chews per day
60-99 lbs…..3 chews per day
100+ lbs……4 chews per day
Powder
< 10 lbs…….¼

 

tsp.
10-19 lbs…..½

 

tsp.
20-29 lbs……1 tsp.
30-59 lbs……2 tsp.
60-99 lbs……3 tsp.
> 100 lbs……4 tsp.
Cautions:
Not for use in pregnant animals. Consult with your veterinarian before using this product in animals: with clotting disorders; being treated with anticoagulant medications; diabetes, or any metabolic disorder causing hyperglycemia; history of urinary tract stones; known allergies to shellfish; may be a GI irritant. If lameness worsens, discontinue use and contact your veterinarian. Administer during or after the animal has eaten to reduce incidence of gastrointestinal upset. An examination from a veterinarian is recommended prior to using this product. Not for use within 48 hours of surgery/anesthesia.
Chews
Ingredient
Glucosamine HCI
Hyaluronic Acid (HA)
Chondroitin Sulfate
MSM
Boswellia
Corydalis
Curcumin
Yucca


Action
Promote thick and viscous joint fluid.
Manages aches & discomfort.
Herbs to maintain joint, bone, & supporting soft tissue health.
*Based on mg per 2 chews
Inactive Ingredients:
Brewers Yeast, Chicken Powdered, Cod Liver Oil, Dried Salmon, Flaxseed Meal, Glycerin, Lecithin, Oat Groats, Rice Bran, Rice Flour, Sorbic Acid, Triglycerides
Powder
Ingredient
Glucosamine HCI
Hyaluronic Acid (HA)
Chondroitin Sulfate
MSM
Boswellia
Corydalis
Curcumin
Yucca
Flax Seed